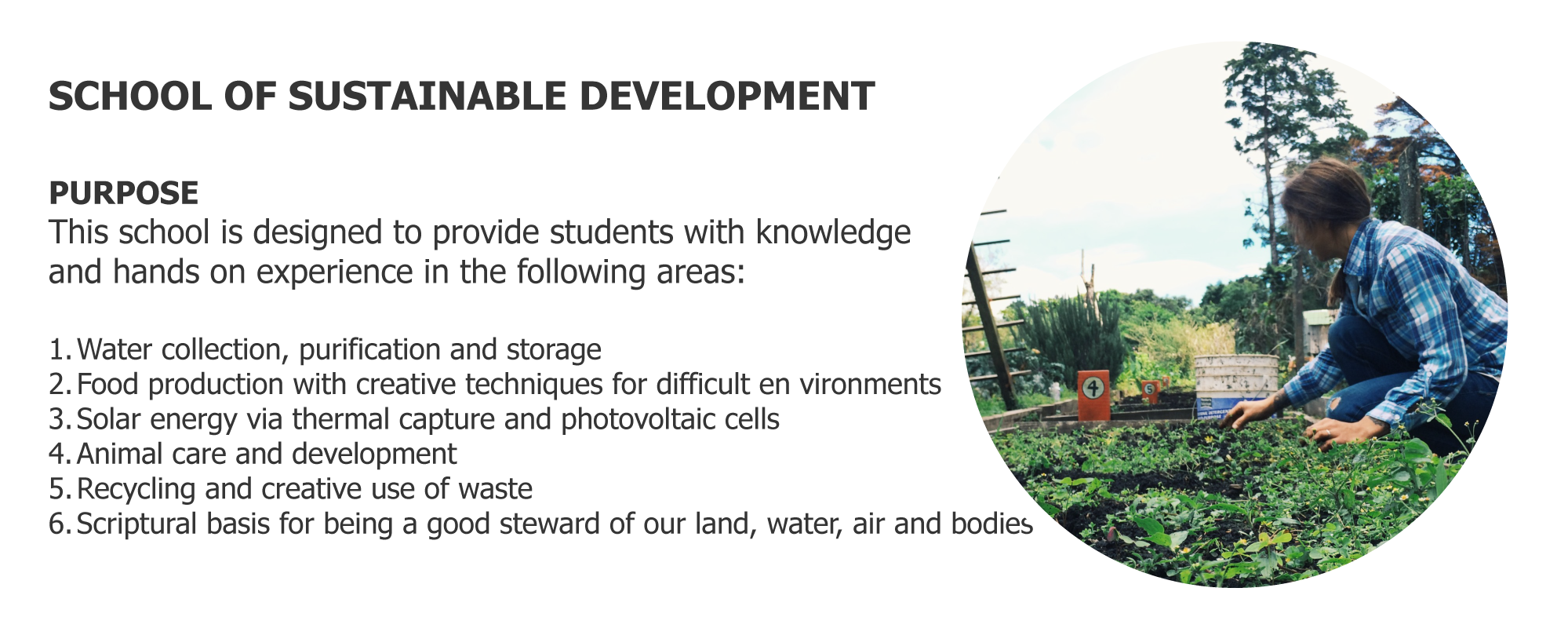 Graduates of the SSD school have been able to minister effectively to the physical needs of people in various parts of the world and by so doing have been able to share the good news of the Gospel of Jesus Christ. Some countries, which are closed to Christian missionaries, have opened when they learned that the YWAM graduates of the class could help their people have clean water and increased food production with less work. The lack of clean water is one of the leading causes of death in the world and this class will show multiple ways to provide clean water from dirty and contaminated water.
In the past, the SSD school outreaches have worked alongside refugees in Taiwan, environmental / medical work with Massai in Loita Hills, Kenya, also in Mbita, Kenya and Ometepe, Nicaragua and relief work in Haiti after the earthquake among others.The techniques learned in SSD have been used and demonstrated wherever the teams have gone, and have shown to be valuable in expressing God's love to many needy people.
Our outreach locations are East Africa, Middle East and the Amazonia however we may go to other locations as the Lord leads.
Our SSD School is University of the Nations (U of N) registered.