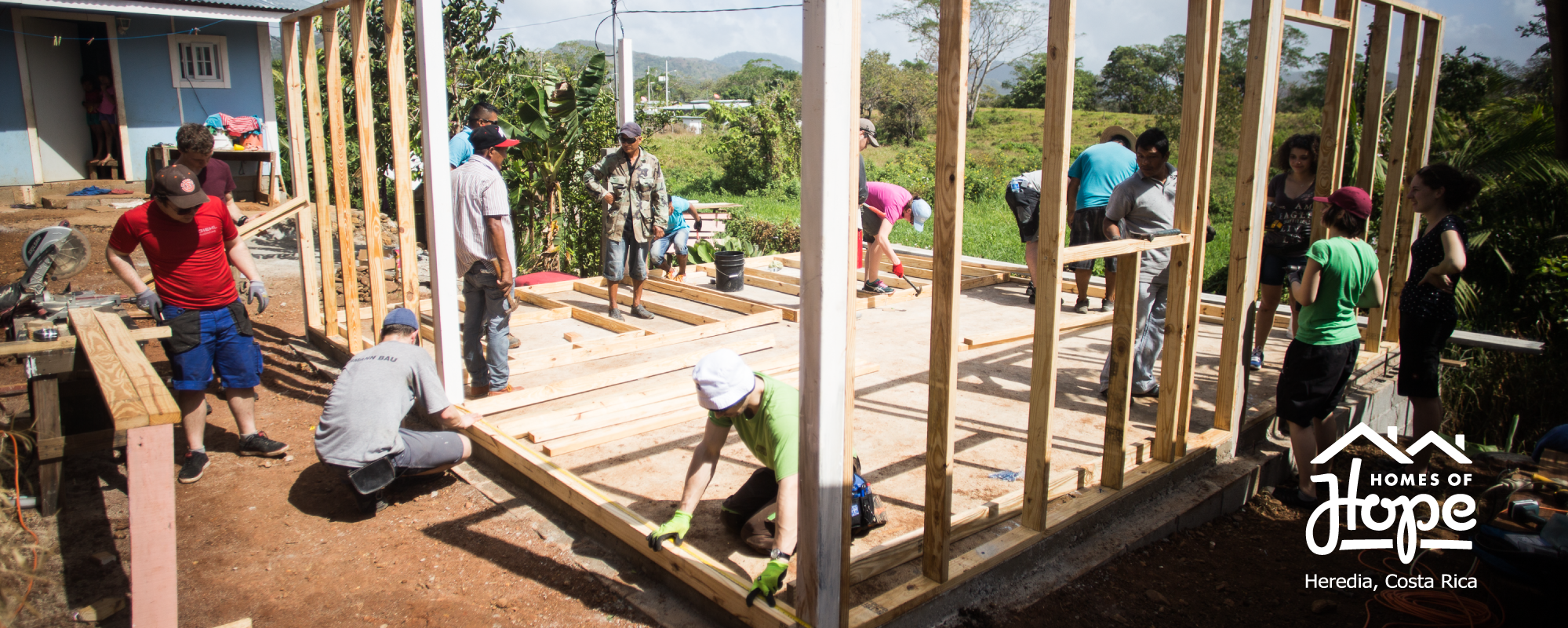 Home of Hope is gateway to spiritual transformation in communities. Since 1990, more than 100,000 volunteers have participated in building Homes of Hope for the poor in 21 nations.
We offer you three amazing options for missions trip. An amazing experience to bring your family, congregation or co-workers closer by sharing a weekend together making a difference in the lives of a family. Bring a group of employees from your company, your small group or bring a group of families from your church.
You bring the labor, we'll bring everything else.
fantastic team-building event.
"hands on" participation – more than just writing a check, you actually build the home!
live out your values.
Create a sense of team work and unity
Become more aware and informed of the conditions/needs outside your 'world'
Each home build takes two full working days or a total of 16 hours. It takes approximately 15 people (ages 15 and older) to build a house. Family teams with children 14 and under can be larger going up to 25 total in size.
A Homes of Hope house is typically built over 4-5 full days of work with a team of 8-20 people. While these houses are not fancy, they provide a great change to the way the families have been living.
Measuring 6.10m by 6.10m (20 ft by 20 ft), the houses have 2 bedrooms, a full bathroom with shower, toilet, and sink, and a living/dining/kitchen area. A sink and cabinet are included in the kitchen area. Basic electrical installation is also provided, as well as glass windows with screens.
The family is required to provide the land, as well as the concrete slab for the house. Homes of Hope staff supervise the pouring of the concrete slab so that when the team arrives, they can start building.
$9,500
House fees
Housing, food and transportation are not incluid
For more information, please send us an email to: hoh@ywamheredia.com