***Cost per person, per week is $275. (This include one week on instruction with materials, food and housing)
Participating in all the weeks will allow for a discounted. ***
If you would like to register for an SSD seminar please email us at jucumheredia@gmail.com with "SSD Seminar" in subject line.
Please let us know your contact info: Name, Phone, Email and which seminar you want to register for.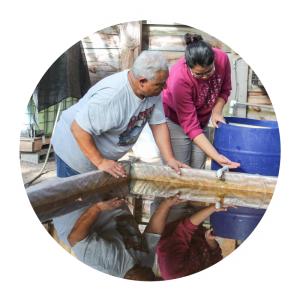 Stewardship Principals
Objectives: Introduce the biblical foundations for stewardship and creation care. The student will learn about Gods sustainable system and how human activity affects them. We will look the environmental movement from a biblical perspective and discover biblical solutions to the problems. We will also look at the transformation development as it relates to the care of the environment. What should be the churches response to these issues?
Worldview in conflict
Objectives: The student should understand worldview foundations and how they affect our decisions and policies. Evolution versus Creationism, other alternative worldviews with respect to stewardship of the environment and its resources. We will also look at secular humanism, animism, new age spirituality and how these worldviews affect how people live. The course will address the hot topics of the day such as global warming, waste management, and overpopulation, among others.
Sustainable Agriculture/Animal Husbandry
Objective- Students will learn about the different techniques used in sustainable agriculture such as soil preparation, composting, planting, crop rotation, IMO's etc. They will also learn how to incorporate domestic animals into the system for nitrogen inputs and as a source of dietary protein needed   in developing communities.
Water Technologies
Objective: Student will gain understanding of water management and sanitation systems, and the health issues from water related disease their prevention and sanitation. We will also teach how to test water and learn many different techniques for water purification. This course includes the building of Ferrous Cement water collection tanks, latrines and so much more.
Aquaponics Systems
Objectives – Students will learn how to construct and maintain a functional Aquaponics system with the goal of producing food. They will learn how to select the proper species of fish, stocking ratios, and water testing to maintain balance and health in the fish population. We will also show them the advantages and disadvantages of growing plants in water and gravel mediums.
Appropriate Technology
Objectives – The student will receive practical instruction in the construction of appropriate technology relating to environmental stewardship, covering areas of water storage and collection, sand filters, sanitation, pumps and biodigestors. The student will also learn how to assess what types of alternative energy are most appropriate for the region and what are the pro and cons of each.     Student will have the opportunity to build, use or observe solar, wind and hydroelectric systems.
Participatory Education in Community Health Evangelism
Objectives – The student will learn how to do community assessment in order to bring about positives changes in a community. Participatory Education is a method used by development workers around the world to help communities find solutions to the problems of health and hygiene that negatively affect their families. As students learn about disease transmission and prevention they can then use these techniques to help communities change behaviors.